BK massage brings the clinic to you. We are a mobile massage service in the Lake Macquarie and Newcastle surrounding areas. You can relax at home knowing a mobile massage therapist is on their way to you! Go from massage table to couch, have a professional, qualified and accredited massage therapist come to you.
Relaxation massage
Relaxation massage can ease muscle tension associated with stress, by calming the body you can help the mind de-stress and unwind, this can assist with anxiety, depression, PTSD, emotional and mental disorders. Relaxation massage is an effective way to de-stress, relax, create some YOU time and feel rejuvenated, by releasing muscle tension and improving circulation we create an overall feeling of well-being and relaxation.
Pregnancy massage
Pregnancy massage may assist in relieving muscle aches and pains associated with child birth and pregnancy. Bones and muscle move to accommodate baby throughout pregnancy causing some uncomfortable moments at times.
Pregnancy massage can help relieve pain and discomfort by releasing muscle tension, this allows the body to relax and unwind.
Throughout the massage you are made comfortable, preferring to side-lay pregnant clients and made comfortable with towels or pillows
What conditions can this help with?:
Pregnancy pains and discomfort
Stress
Anxiety
Muscle and joint tension/ tightness/sorness
Some emotional and mental disorders
The elderly
What are the benefits?:
Feeling of relaxation and well-being
Ease muscle tension
Improve circulation
De-stress and unwind
Increase mobilty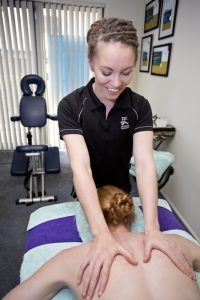 Contact Us for Relaxation & Pregnancy Massage booking & pricing.